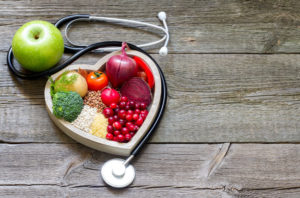 Rehab is not the end of recovery.
It can be very daunting to return one's life and face the realities of life after completing addiction rehab.
You most likely won't have as much of the very close and constant support of your counselors and peers.
A return to the demands of life and social and familial circles can also bring about many stresses and fears that can trigger the desire to use again. It is very important therefore to have a system in place for yourself and know where you can find help and support when you need it in your life after rehab.
When you are approaching completion of a rehab program most will help you come up with a plan for how you will stay sober and continue your treatment and recovery after you are done with the rehab.
Such a plan often includes some things like these:
Practicing a healthy lifestyle. This includes things like eating a healthy diet, exercising, and perhaps practicing healthy hobbies and activities like meditation, yoga, or hiking etc.

Managing situations that may be triggers for drug or substance use. The best way to manage these situations is usually to restructure your life and social circles so as to minimize the risk of their occurrence. This is not always feasible, however, and it is usually not possible to eliminate the risk completely so it is very important to discuss this with a counselor and come up with a plan for how you will react and handle the situation without drugs.

Put together a reliable support team for yourself. This group should be people such as friends, family, counselors, and healthcare providers on whom you can rely for healthy support, encouragement, and help.
When selecting a rehab it can be very beneficial to choose a program that has comprehensive aftercare for those who complete their program.
Such services can be very valuable and helpful in your continuing sobriety.
This post-rehab care may go by different names in different programs but typically includes such things as:
Recovery check-ups either in-person or over the phone.

Assistance with finding housing and/or employment.

Help with legal needs.

Access or referral to support groups.

Help with repairing relationships with family or friends.

Drug testing.

Aftercare therapy, either one-on-one or in a group setting.
If you have already completed rehab and your program does not offer these services they can most likely refer you to those who can.
More ways you can help yourself maintain your sobriety and healthy lifestyle.
Recovery Housing.
For many people who are coming out of rehab recovery housing can be a very helpful option.
Also know as halfway housing, these are drug-free houses for people who need a place to stay while they rebuild their life after addiction. This is a good option for many as it provides a safe environment to live with the support of other people who are also recovering and know very well what you are going through.
Halfway houses can help to ease the transition back to "normal life" after rehab.
Be ready and have a plan in place in case of potential relapse.
Much as we may wish it were otherwise, relapse is a very real risk for many people after rehab.
There are many things that you can do to help minimize your risk for relapse but it would be foolish to think that it can't happen to you and to not have a plan in place in case you do relapse.
Obviously, you should do everything in your power to never be in the position of using again but if it does happen, it does not have to be the end of the world.
It is very important for you to know what to do and who to contact immediately to get help in the event of a relapse.
This plan should include a list of people to contact and where to go and what to do to get immediate help from an addiction treatment professional. A relapse does not have to mean that it's the end of the world, but it is a very serious and risky event for a recovering addict and it is important to get help immediately so that you can get back on track and continue your recovery.
Surround yourself with people who support your recovery.
It is very important that the people in your life are those who are supportive of your new lifestyle.
Conversely, one of the smartest and most helpful this you can do to help yourself stay sober is to stop associating with anyone who was part of your drug or alcohol use. Unless they have also dedicated themselves to recovery just being around them can greatly increase your risk of relapse. It is advised as the simplest way to just cut ties with these people and places entirely.
All of these things should be useful, and if you are ever in need of more help, you should be able to contact your rehab for help and referral to others who can help you further.
In addition, there are usually many addiction recovery support groups in any area and a simple internet search can usually help you find them.